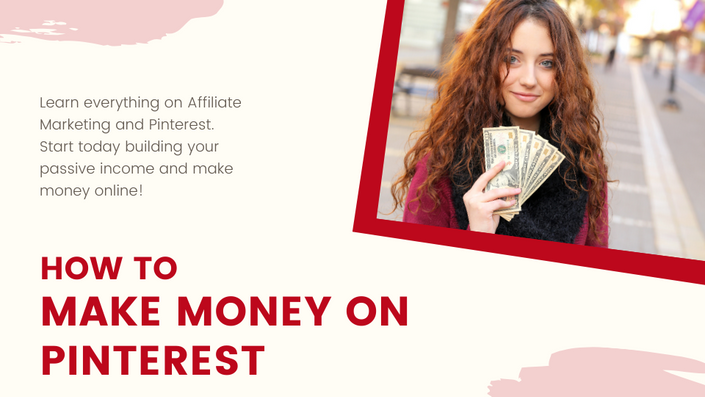 How to make money on Pinterest
A step by step program on how to make money on Pinterest
In this course you will learn which steps you have to go through to prepare your Pinterest account for Affiliate Marketing. You will learn how your profile should look, what kind of boards work well and how you can earn money with your Pinterest account.
Are you also tired of your Pinterest Traffic yielding nothing? Would you like to earn extra pocket money from home? With this course you will learn in no time how you can earn money with Pinterest from the comfort of your home. With just a few hours a week, the money can pour in. In this course you get a step by step plan, handles to turn your Pinterest around!

Pinterest make me:
work less than i used to and still earn money
work less and do more fun stuff.
get more traffic on my blog.
chase my dreams.
You can read how I did that below.
De Instructeur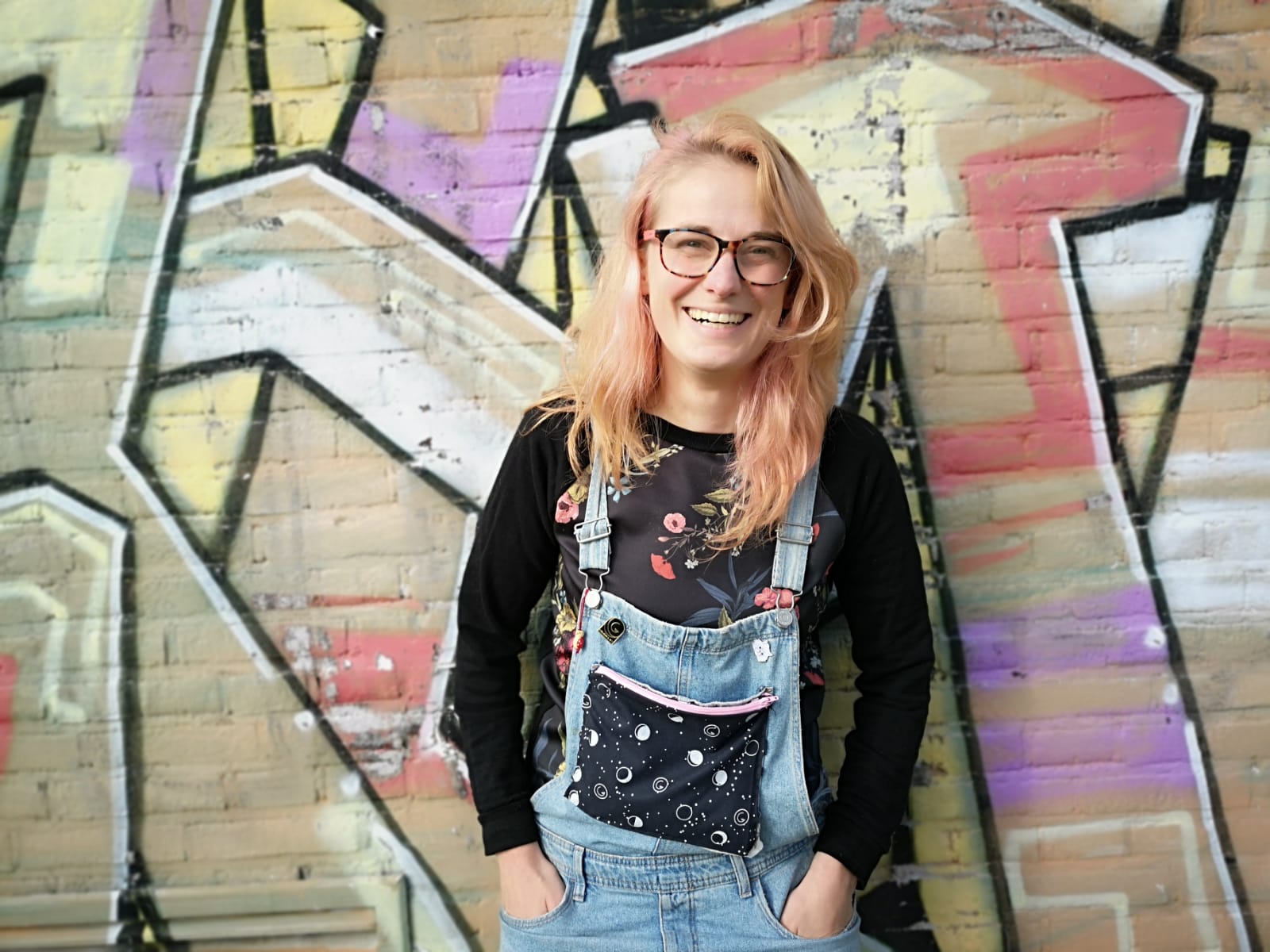 Hi, I'm Veerle Rümke and I'm going to tell you how to make money with Pinterest here.I am a great believer in: turning your hobby into a job and thus following your dreams. I have done this several times with different hobbies. It started with the fact that I loved organizing events. I often did this from my scouting background and often organized fun activities for friends. I then went to work at an event agency because I enjoyed organizing so much. Then I started volunteering at festivals. I enjoyed being creative and enjoyed it every time a new festival family was born. After years of volunteering, I was asked to work as a paid worker. In the meantime I have been working for several festivals in the Netherlands for several years and I still enjoy my work every day, which started as a hobby. And now Pinterest has also become an out of control hobby. I have used it for years to plan vacations, to spread my blog posts and to discover new blogs. Back in the beginning of 2018 I decided I wanted to make money with it and I have succeeded. Nowadays i make a consistend couple of hundred euro a month. Now it is time to share my knowledge about Pinterest and I would like to share it with you. Pinterest can generate a passive income that gives you the freedom to do whatever you want.
In the course you will learn:
Which affiliate programs are you there
What topics are popular on Pinterest
How to easily make new pins
What to keep in mind when you make your own Pinterest Strategy
How to make your Pinterest automated and still earn money while doing other stuff
What tools to use for your own Pinterest Strategy
How to build your own passive income
Take a look below in which themes all are discussed.
Cursus Curriculum
1. The basics
Available in days
days after you enroll
2. Keywords
Available in days
days after you enroll
3. Profile
Available in days
days after you enroll
Veelgestelde Vragen
When does the course start?
The course starts as soon as you have registered. You will immediately receive an email with your login details and you can get started right away!
How fast can you make money with Pinterest?
In theory it is possible to make money from the first day. But fair is fair, that is not realistic. Pinterest is a medium that takes time. It usually takes about 6 weeks before a pin actually gets good responses. In addition, you do not have many pins with which you can earn money at the beginning. The longer you do it, the more pins you have, so the more money it can yield. If you spend about 2 hours a day on it in the first 2 months, you should be able to earn back the course money if you follow the schedule of the course.
I don't have a Pinterest account yet, is that a problem?
No, that is not a problem. It means that you spend a little more time creating traffic on your account. The advantage of this is that you can immediately set up your account the way you want. You also don't need to have 100 followers when you start. The followers will come automatically once you are busy. I have started several new accounts and i know you can easily get traffic fast. When you grow a new account, you can start with the right keywords!
Are you tired of:
Keeping track of your money all the time?

Getting paid per hour

Not making money with your blog

Sitting at home wasting time
Than this course is for you! Buy this course and start today building your passive income!